Fairytale Pumpkins: They are immature right now… They'll be orange when they grow up a bit.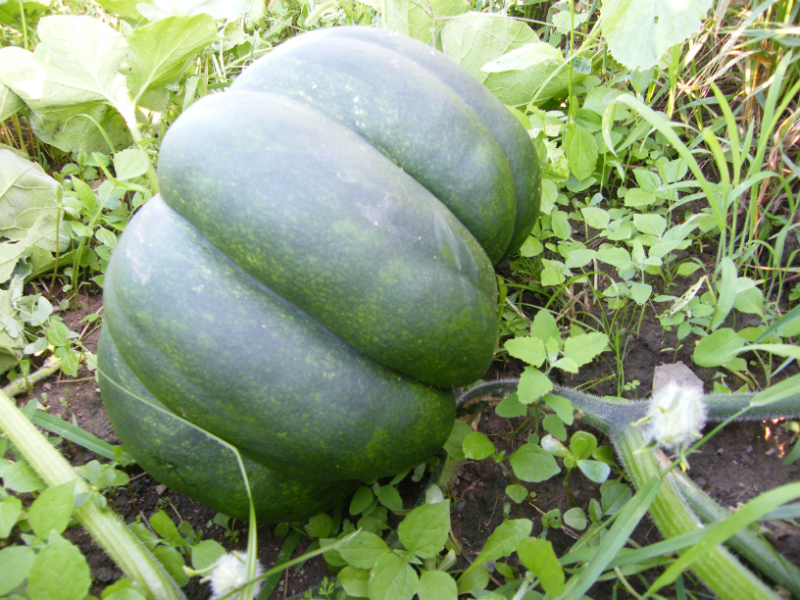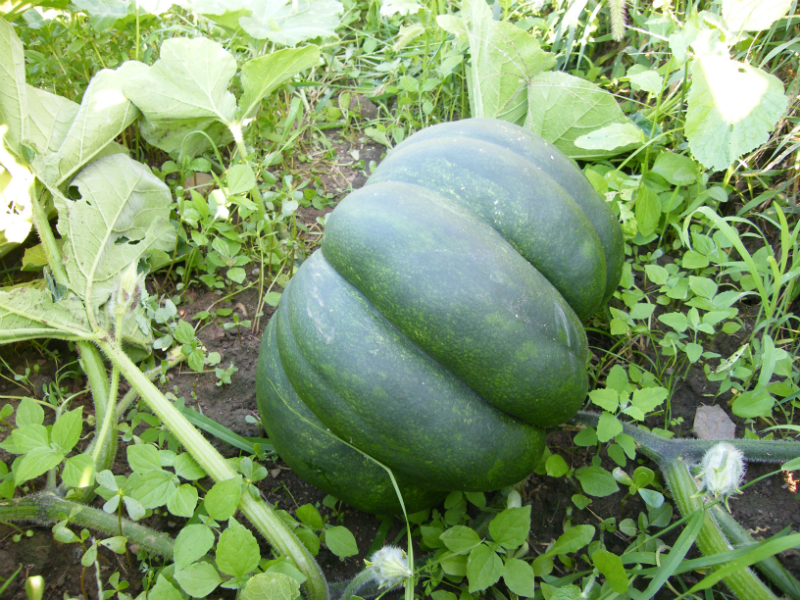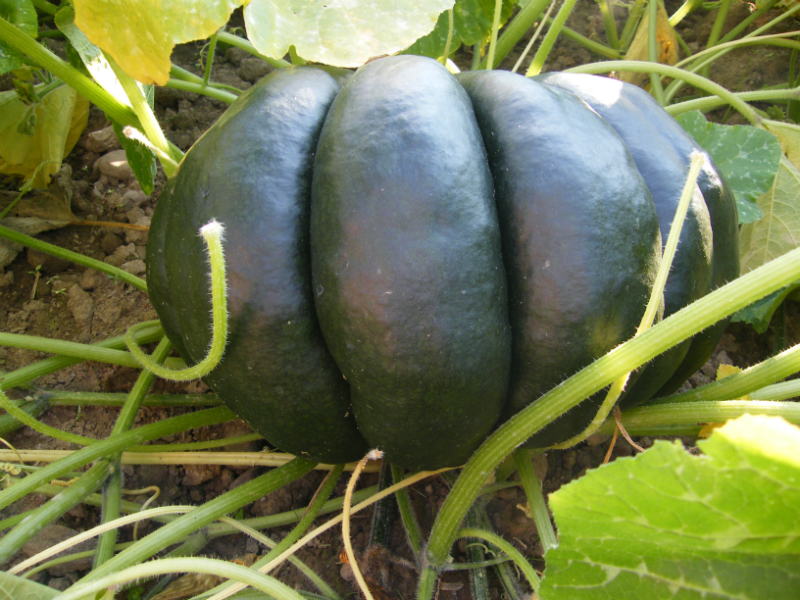 Casperita Pumpkins:
Classic pumpkin shape, deep ridges, hybrid winter squash.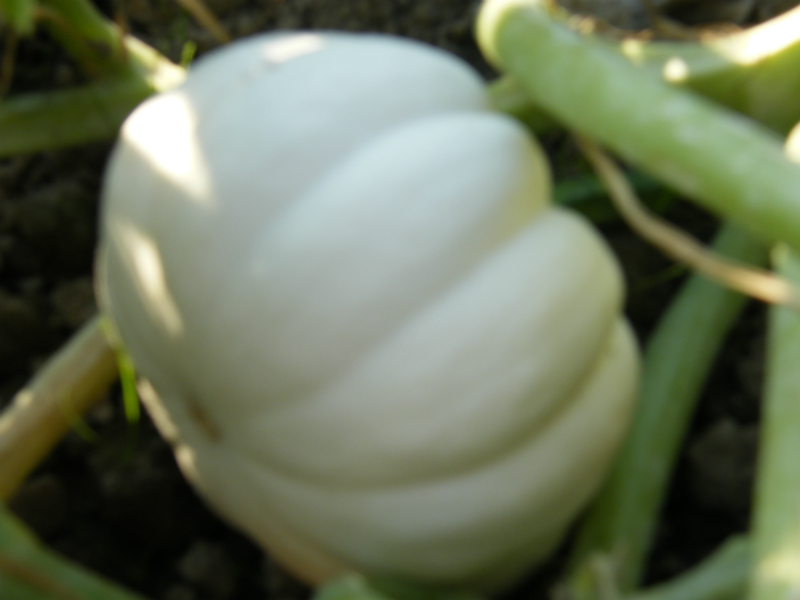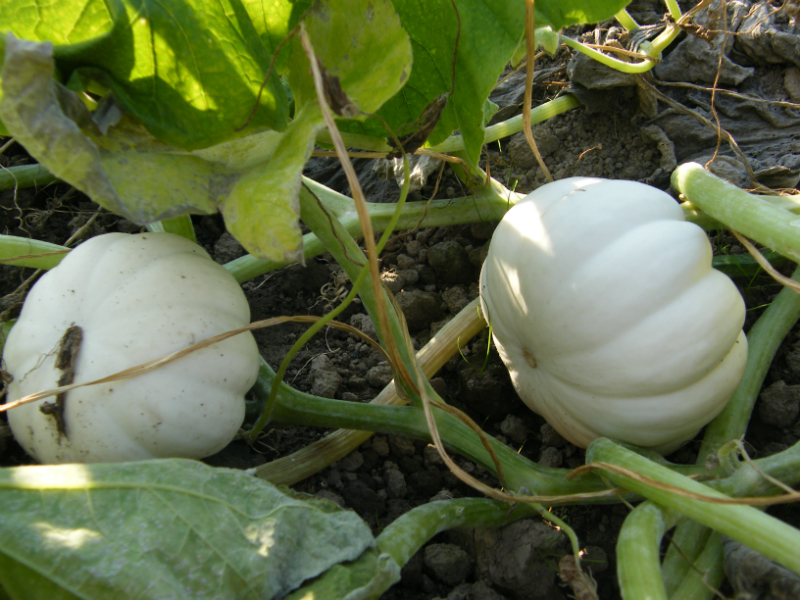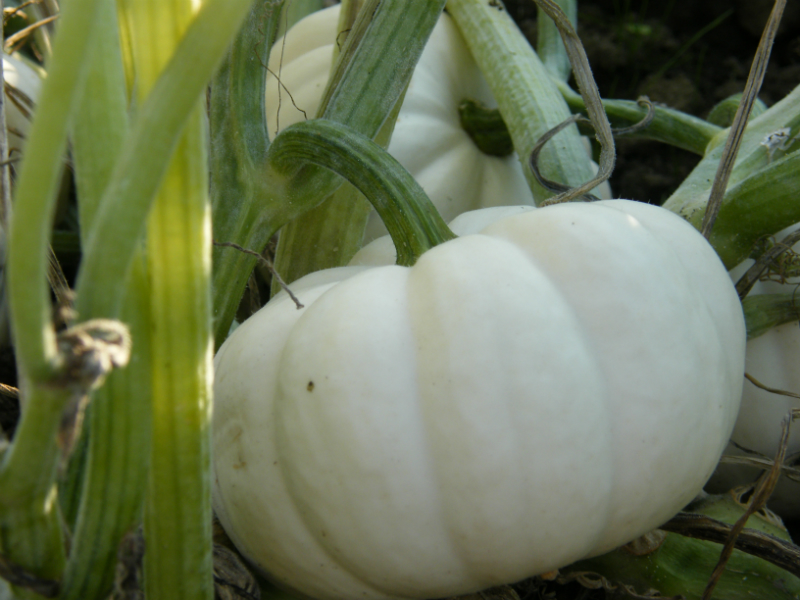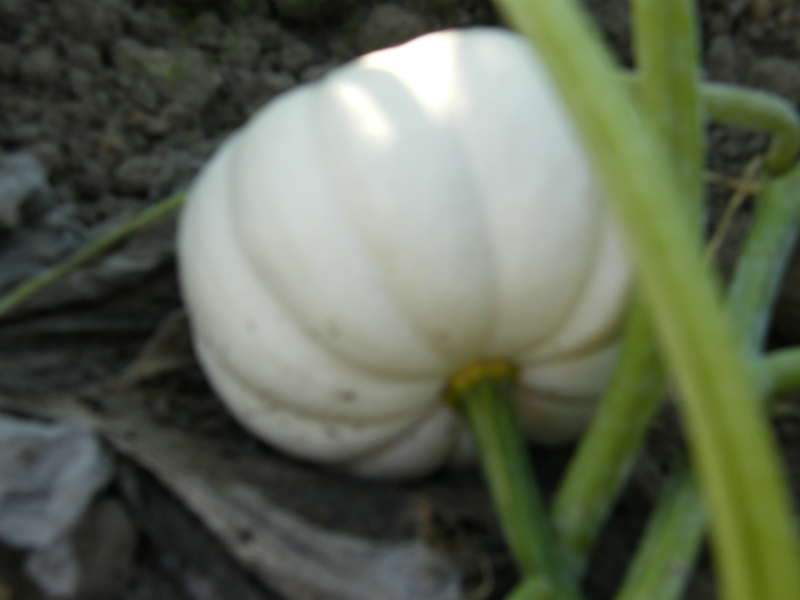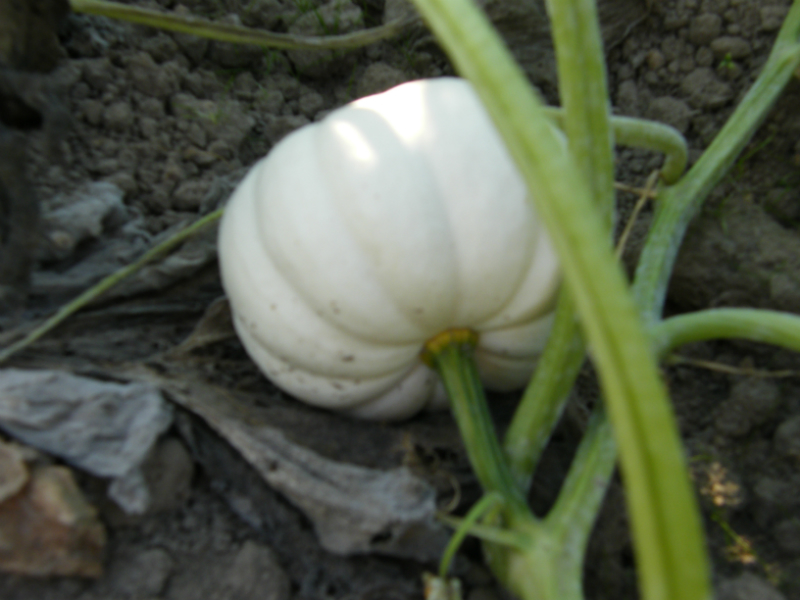 Porcelain Doll: A Gourmet Culinary Delight!  Exotic pink pumpkin, deep orange, sweet flesh, great for pies or soups.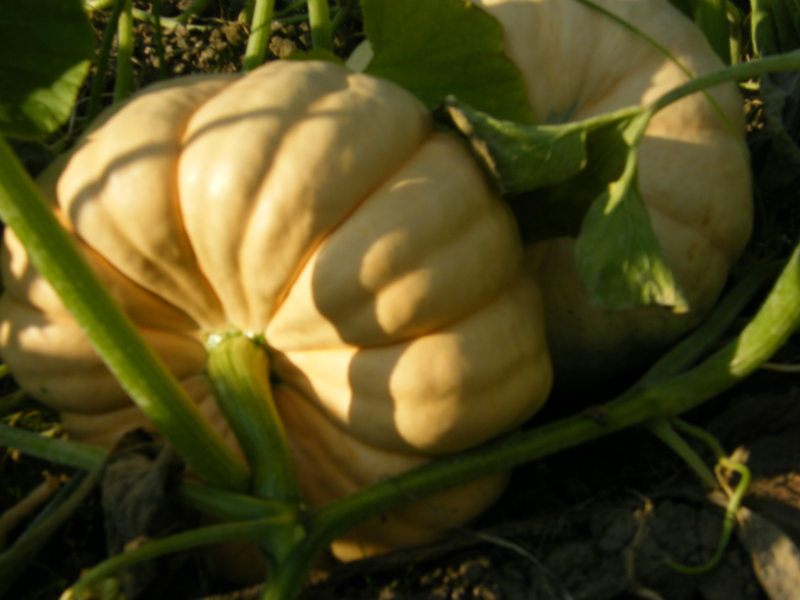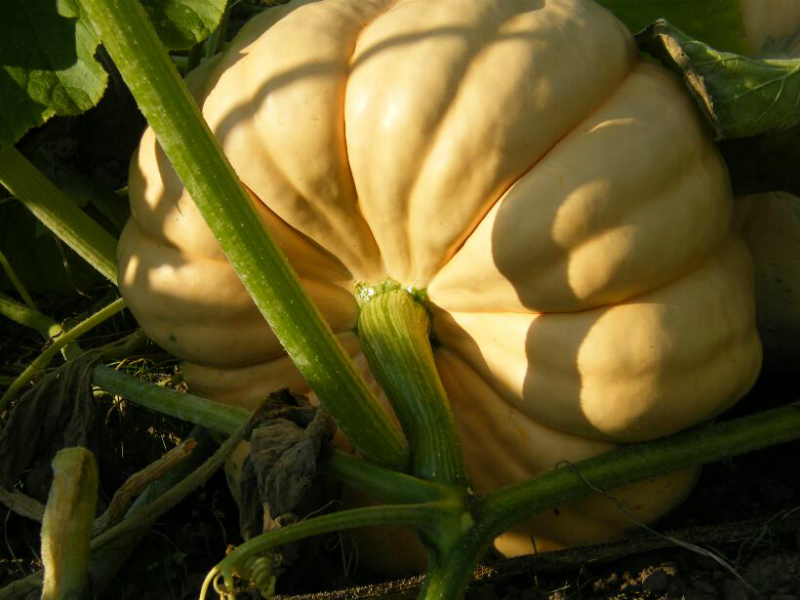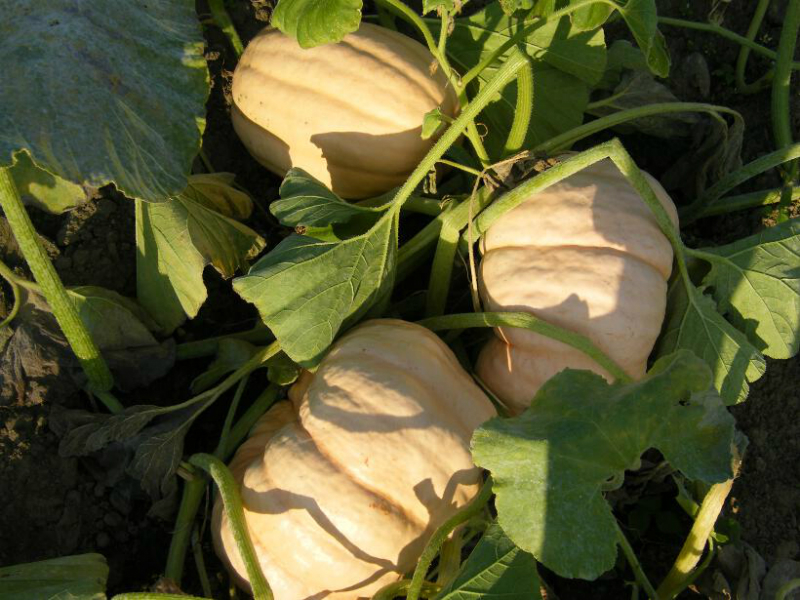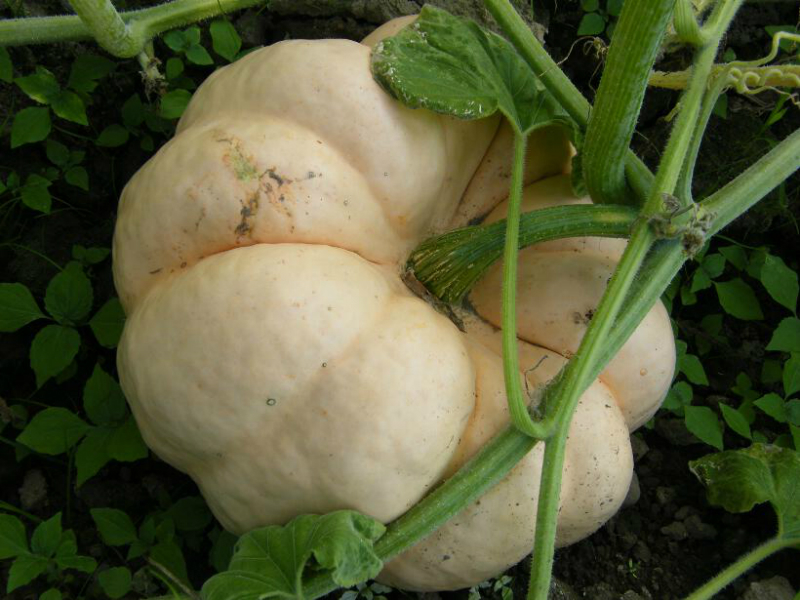 Blue Doll: Exotic eye-catching blue pumpkin.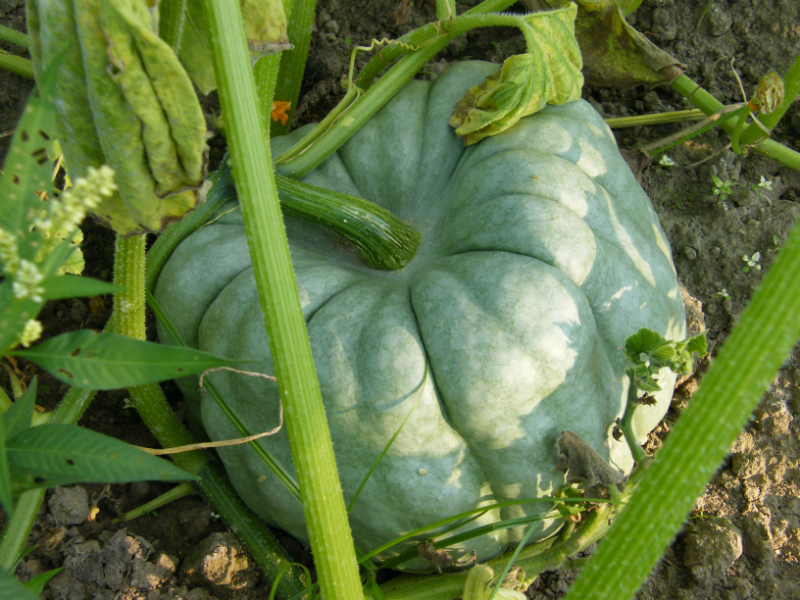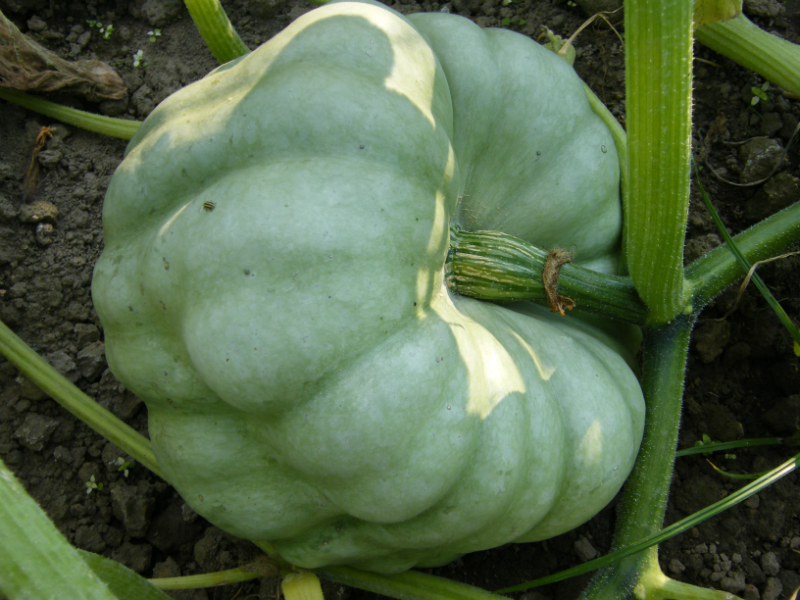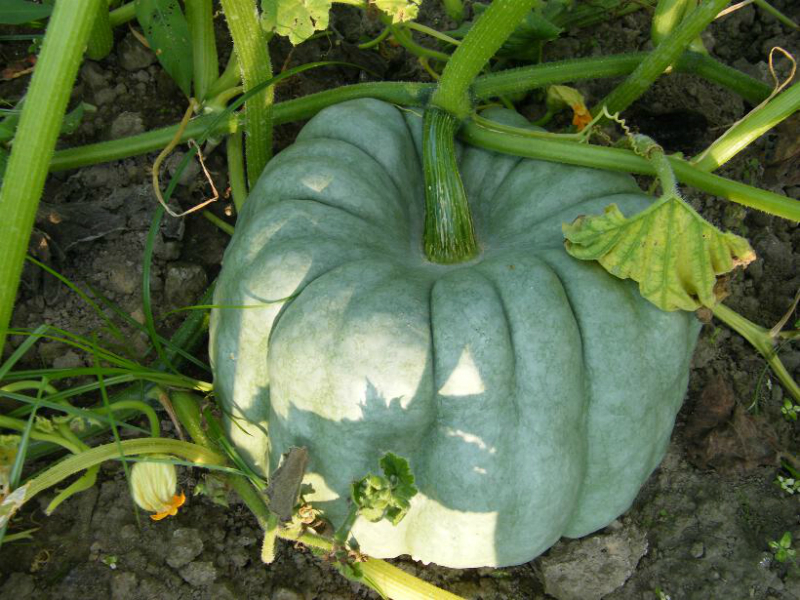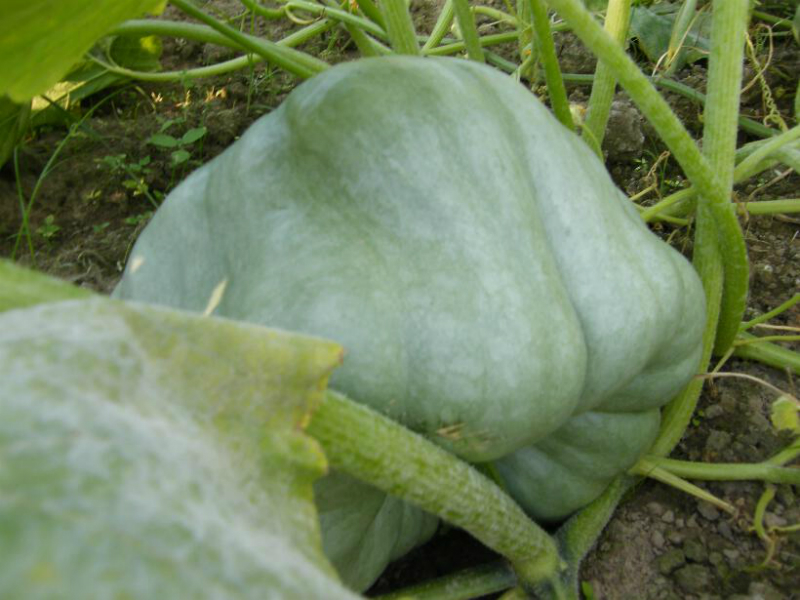 Rascal Pumpkins: What else can ya say… They're 'lil rascals!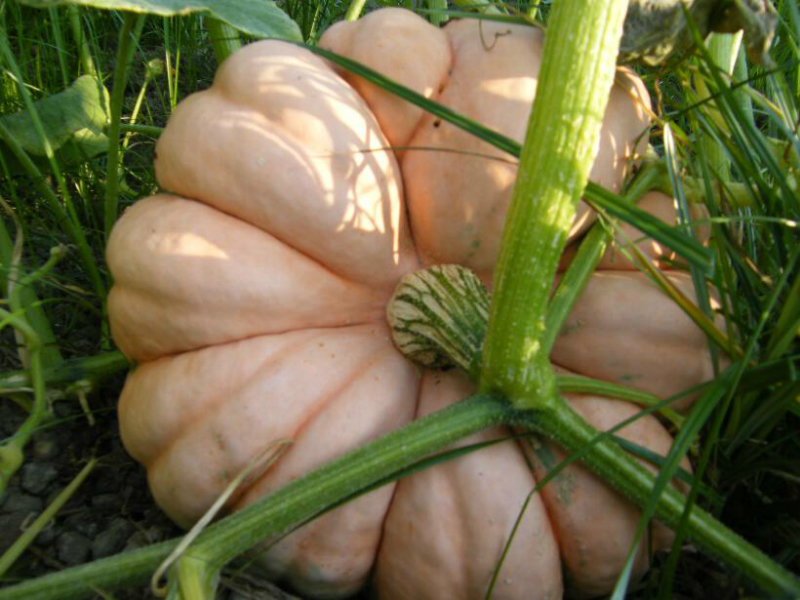 Cinderella Pumpkins: Classic look, wide and flat, well-defined ridges.  They all seem to grow upside-down.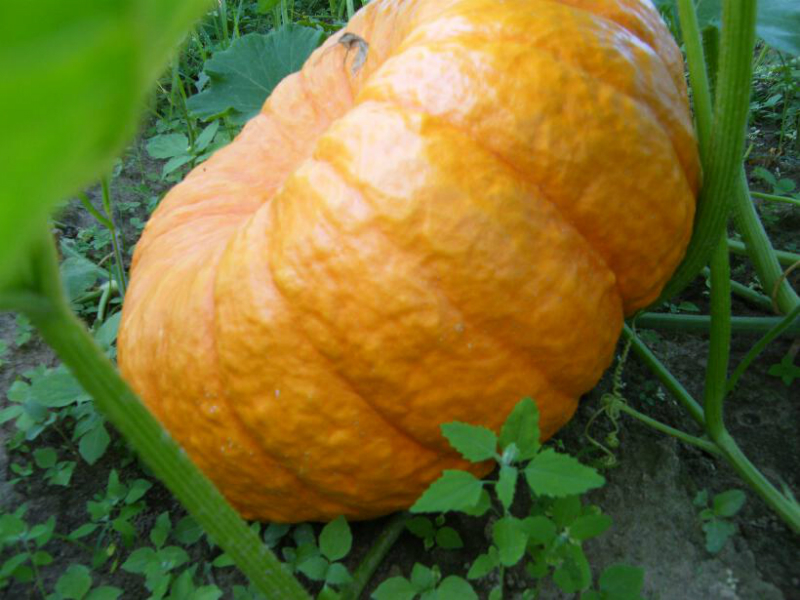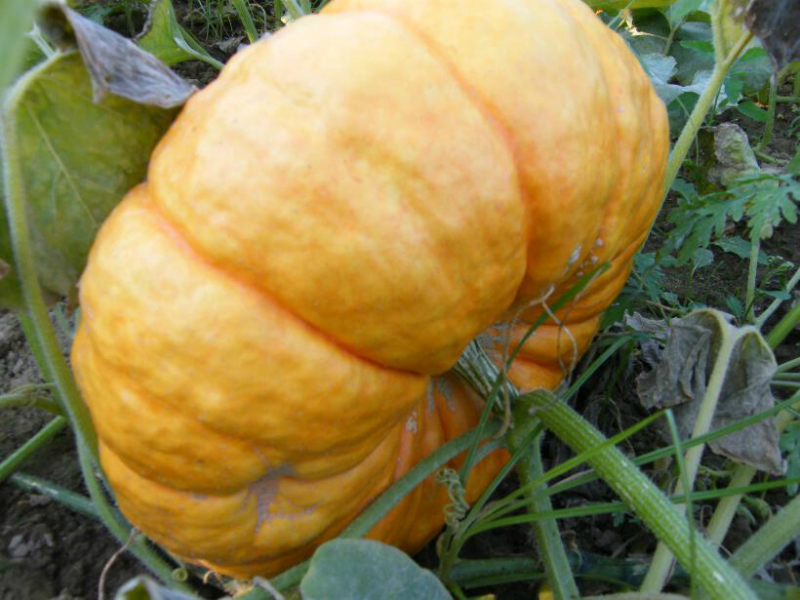 Jarrahdale Pumpkins: Beautiful blue-skinned pumpkin.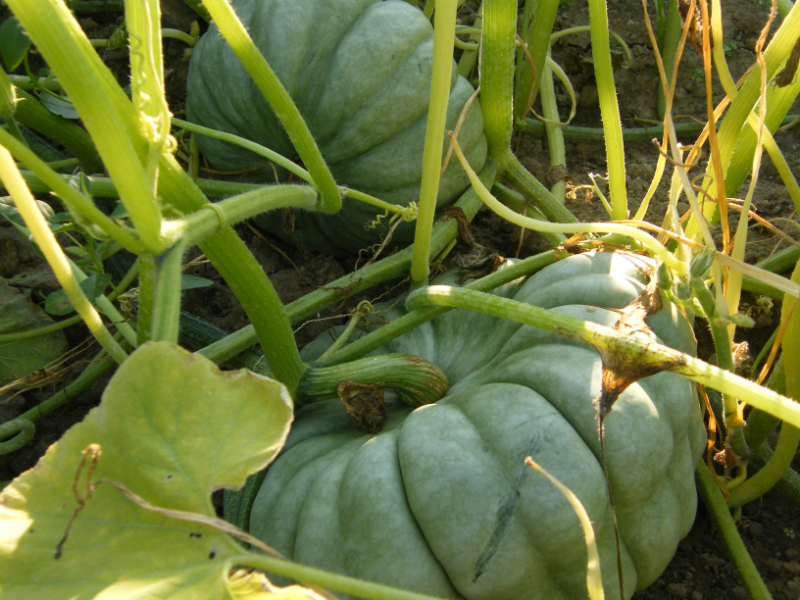 Red Warty Thing Pumpkins: Old heirloom variety, heavy hubbard type flesh. Great eating quality. I didn't make up the name… but it says it all, big, Red, lots of warts!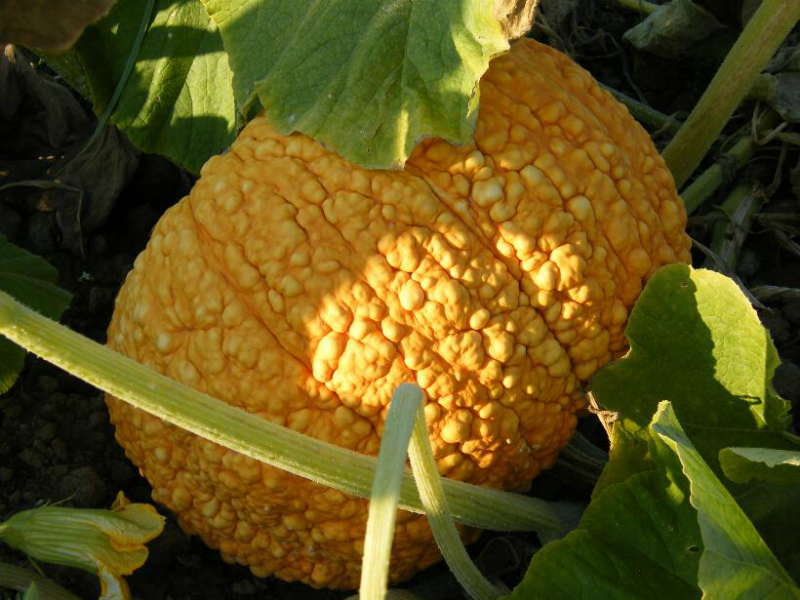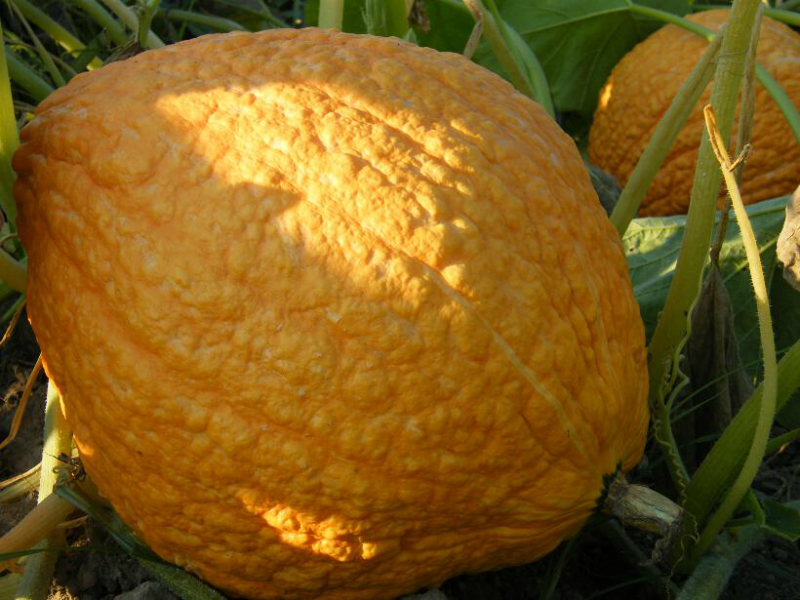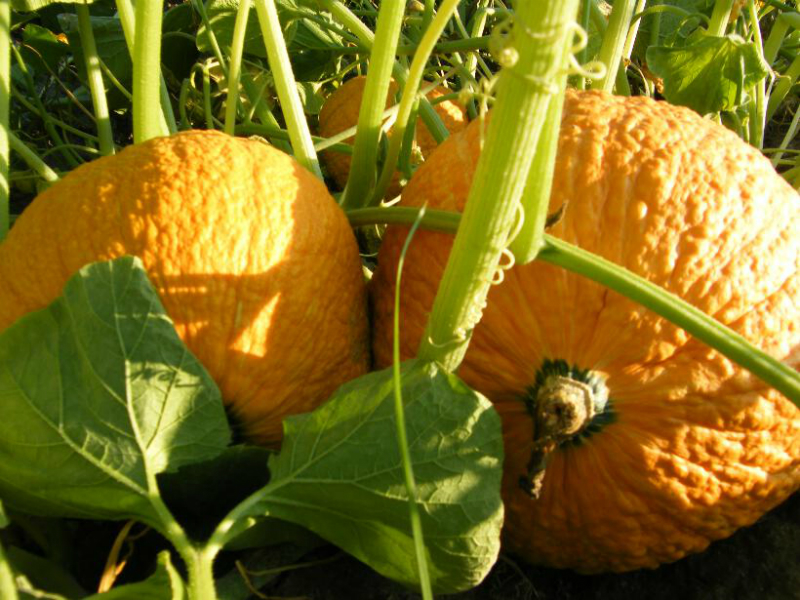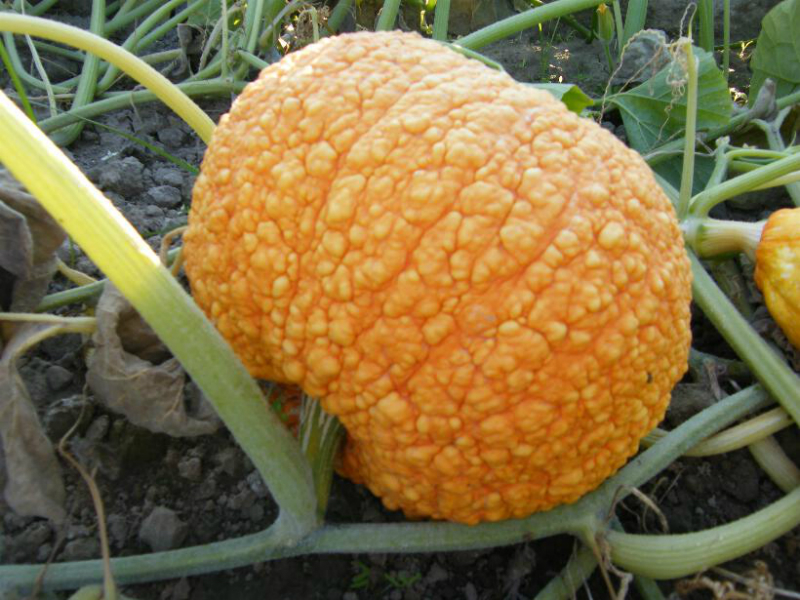 Full Moon Pumpkins: Bluish-tint (almost like a full moon)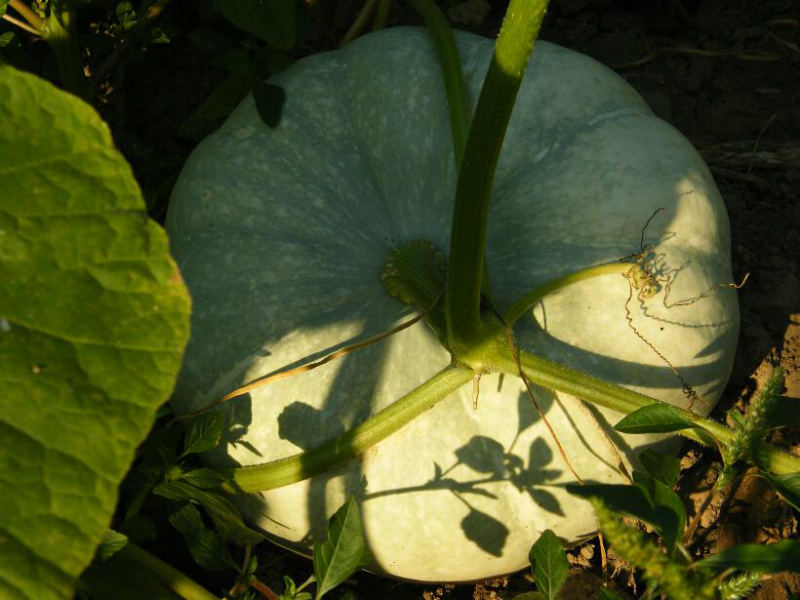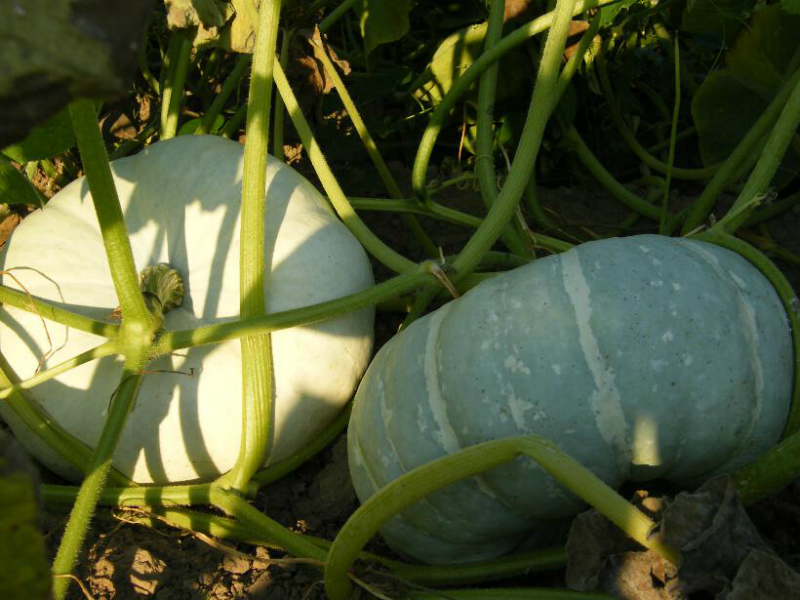 Silver Moon Pumpkins: A white pumpkin, but more GRAND in size than the Casperita!